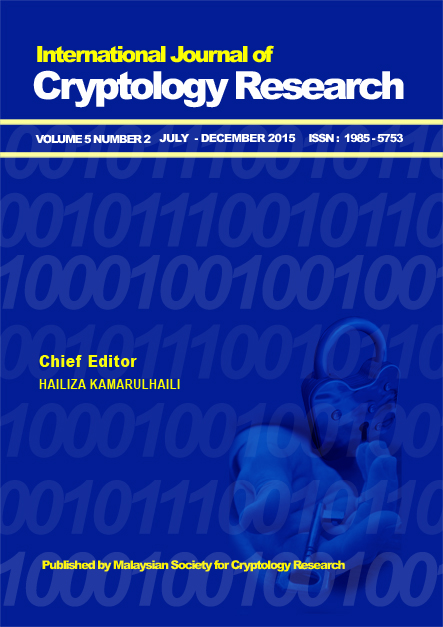 The International Journal of Cryptology Research is the official journal of the Malaysian Society for Cryptology Research, and provides a forum for publication of original results in all areas of modern information security. It consists of two issues per year.
Scope
The journal publishes original research papers and review articles on and related modern information security, covering topics in the areas of but not limited to theoretical foundations, applications, implementations and any related issues in cryptology, information and network security and other underlying technologies.
Subscription
The subscription price is US$50.00 per volume plus US$15.00 for handling and postage.
Indexing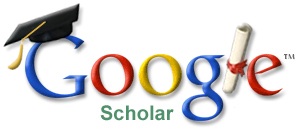 Editorial Board
Kamel Ariffin Mohd Atan, Universiti Putra Malaysia
Tor Helleseth, University of Bergen, Norway
Robert H. Deng, Singapore Management University
Rennato Renner, ETH Zurich, Switzerland
Keith Martin, Royal Holloway, University of London, UK
K.W.Wong, City University of Hong Kong, Hong Kong
Steven Galbraith, Royal Holloway, University of London, UK
Heng Swee Huang, Multimedia University Malaysia
Goi Bok Min, University Tunku Abdul Rahman, Malaysia
Raphael C.W. Phan, Multimedia University Malaysia
Hailiza Kamarulhaili, Universiti Sains Malaysia
Azman Samsudin, Universiti Sains Malaysia
Mohamed Ridza Wahidin, International Islamic University Malaysia
Zailani Mohamed Sidek, Universiti Teknologi Malaysia
Aizani Maarof, Universiti Teknologi Malaysia
Rabiah Ahmad, Universiti Teknikal Melaka Malaysia
Eddie Shahril Ismail, Universiti Kebangsaan Malaysia
Ramlan Mahmood, Universiti Putra Malaysia
Mohd Rushdan Md. Said, Universiti Putra Malaysia
Muhammad Rezal Kamel Ariffin, Universiti Putra Malaysia
Aman Jantan, Universiti Sains Malaysia
Please direct all enquiries and subscriptions to:
Chief Editor
Prof. Dr. Hailiza Kamarul Haili
International Journal of Cryptology Research,
Malaysian Society for Cryptology Research,
Institute for Mathematical Research,
Universiti Putra Malaysia,
43400 UPM Serdang, Selangor,
MALAYSIA.

OR
School of Mathematical Sciences,
Universiti Sains Malaysia,
11800 USM, Pulau Pinang,
MALAYSIA.

Tel: +604-6532428,
Fax: +6 604-6573335
E-mail: hailiza@usm.my / webmaster@mscr.org.my